Look people, there is NOTHING free in life (in my personal opinion) and there is nothing I hate more than hearing about a free dating site that's not actually free. That's the problem that I ran into with this FreeSexMatch.com site. Here's the rundown and what you need to know about this site…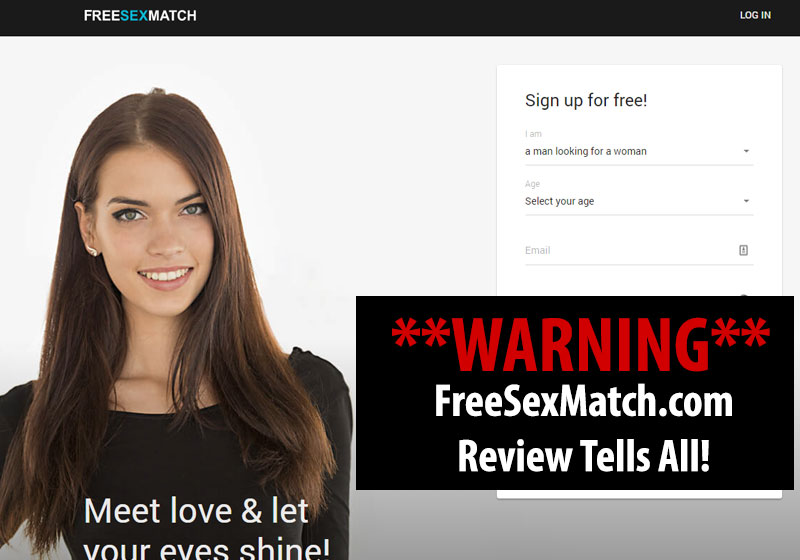 My (Not So Free) Free Sex Match Review
There are a lot of dating sites out there that will try to scam you without you ever knowing about it. They use practices that would never be accepted on any legitimate site. They'll tell you you're getting one thing, then give you nothing at all while taking your money. Then there are the sites that tell you exactly how they're going to scam you. They do it in the fine print of the terms of service. Most people have never read a single terms of service section.
That's what they're banking on. It's exactly what Free Sex Match does to you. They tell you exactly how they're going to scam you in a section that almost no one reads. It indemnifies them of any wrongdoing. You're already agreeing to let it all happen to you. You're pretty much stuck with whatever they want to do to you at that point.
They Send A Ton Of Fake Messages
The basis for the Free Sex Match scam all revolves around sending you fake messages. It's a scam that a lot of other sites already use. There's really no way around it. You sign up for the site and then you start getting messages right away. They're there to make you think that the women on the site really want to talk to you. It will feel like you'd be crazy not to upgrade your membership.
That's exactly what they want. They're not going to let you read those messages unless you upgrade. If they did, you'd see that they're completely fake right away. They're sent by bots and make very little sense. It would be obvious that no real person would ever send a message like the ones that you're getting. That's why you should always read the terms.
It's All In Black And White
The terms of service specifically state that the site is going to contact you. Those are the fake messages that you get. They even tell you that they create user profiles. That's what the scam relies on. All of the profiles sending you messages are fake.
They're attached to bots and then you get things that you can't even read. They claim that it's to enhance your experience on the site. It's not. It's just there to trick you into paying for a premium membership. It's not a new scam at all. It's been going on forever.
Conclusion: Stay Away From Free Sex Match
Don't waste your time with Free Sex Match. It's not a real site. It's just a scam pretending to be a real site. It's just going to try and trick you out of your money. You'll never talk to an actual person. The next time you want to join a dating site, read the terms of service first. It's boring and will take some time. But it will save you a lot of money in the long run. You'll see exactly how these scams work and be able to avoid them. There are MANY other scams that I've covered here on my site too. Check out the homepage sidebar for more scams.