Dating girls from Asia is my thing (sometimes) and when I get that hunger or urge in me, I find myself searching for sites to join. That's exactly how I ended up joining iDateAsia.com. This isn't your typical Eastern hookup site. It's one that ended up being a complete shock to me and an upset, to say the least. Here's what I know and what you should understand before joining.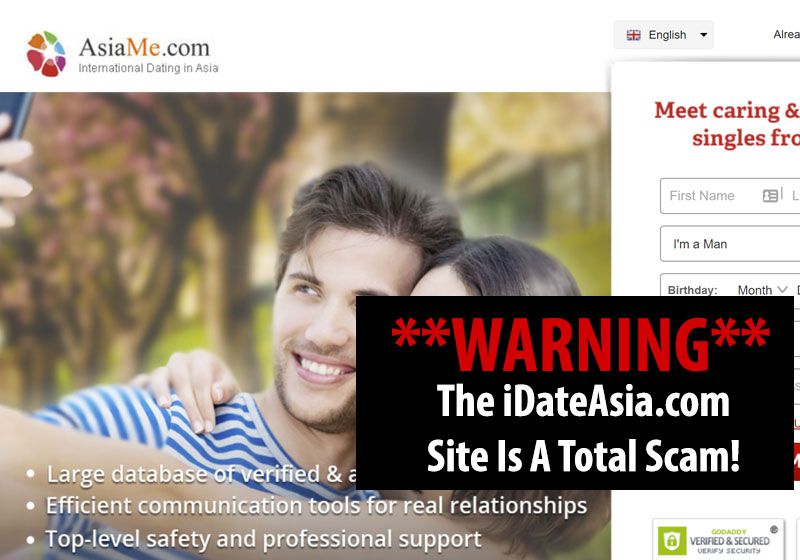 iDateAsia.com Review
There are more than a few men out there who have things for Asian women. It's not that difficult to understand why. Asian women can be gorgeous. They also usually take it upon themselves to make sure their men are as happy as they can possibly be. It's a match made in heaven and plenty of guys try to date them exclusively.
That almost always leads them to a dating website that centers on getting men together with the Asian women of their dreams. Plenty of these sites do a great job of it. They have plenty of Asian women and the men always seem to find someone.
That doesn't mean that all of the sites are like that, though. There are also plenty of scams sites out there. When you need a specific site to find what you need, the scammers are always close by. That's what's happening with IDateAsia.
Upload A Terrible Picture
If you want to see the scamming first hand, just make yourself a profile and do something very specific. Try to find a picture of the ugliest person that you possibly can. Go ahead and upload that one instead of one of yourself. You're going to be surprised by what happens next. You'll start to get messages as soon as you complete your profile.
They're going to be coming from some very gorgeous women. The funny part is that they'll all be telling you how nice your pic is. That's when the site will stop making sense to you. Gorgeous Asian women don't have to send messages to ugly guys to get their attention.
They get more than enough attention just by being alive. In fact, they probably wouldn't have to send a single message. Their inboxes would always be full. That's because It's all a scam.
People Are Paid To Talk To You
This entire site is based on you paying to send out messages. In fact, you have to pay to send out each and every one. The site then turns around and pays employees to send you enticing messages. That's why they tell you how nice your picture is whether it is or not.
They don't care.
They just want to get you to respond to them. In order to do that, you have to pay. That's how the scam works. The site pays someone to talk to you and charges you to talk back.
Conclusion: IDateAsia has No One To Date
IDateAsia is just a scam site and that's it. It was never intended to work as an actual dating site. They make you pay by the message, then pay employees to try and talk to you.
When you try to respond, you have to give them money. There are no real people on this site and there never have been. People join and find out very quickly that it's all a scam. Then they just leave just like you should do right now. Look, you wanna meet Asian girls? No problem, then join here and you'll get lucky. Nuff said bro.