We want everything instantly today. That holds true regardless of what we're talking about or doing. If it's not instant, then we pretty much freak the heck out. That's why some of these sites like Instasext.com exist. What you might not know is that people with the same wants and needs as myself fall for these scams. It's ridiculous, seriously! Do not worry, you will not fall for any of these scams at all, especially the Instasext scam because I'm covering it all here today.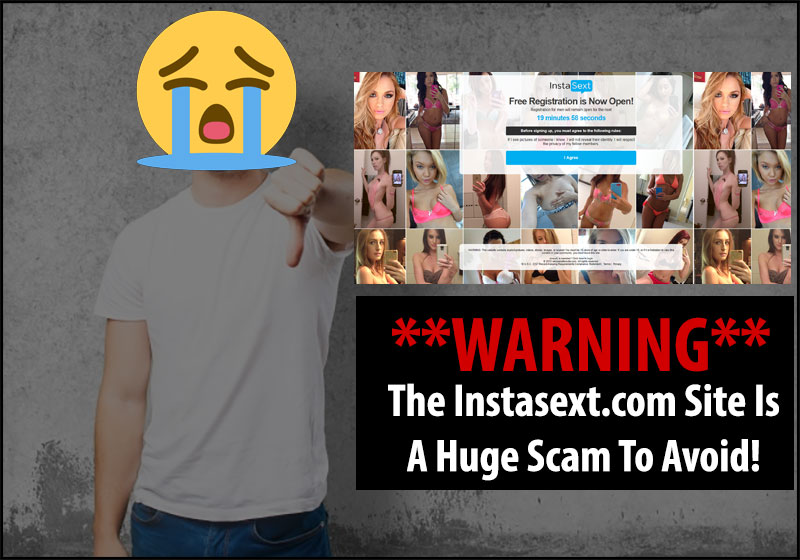 My Instasext Review Reveals The Scam
InstaSext.com is an online dating platform that seems to have hit the jackpot in providing fake service. They have fake women to text you, fake women, to email you, and even fake women to web chat. All this, to the gullible mind, is enough to ascertain that they are having an actual relationship, when in reality it is nothing but bots, designed to make conversation like actual people, stringing them along.
Messages Drive Actions
From the moment you log in on InstaSext.com, no matter how weak and empty your profile is or how unappetizing the picture, there are sure to be a couple dozen messages that you receive in the first couple of hours.
And the only way to reply to these messages, which any needy man would want to do, is to upgrade to premium, for which you will need to open your wallet. Once a man is logged in, he will also find himself the recipient of several emails from hot girls wanting to have a next-level relationship.
Videos, No Live Chats At All
But once again these are nothing but fictitious women, and to contact them, the only thing you lack is a premium membership. InstaSext is also known to use pre-recorded videos which are shown to any new member in lieu of web chats, where the women are made to look like they are typing and doing erotic things when in reality they aren't even there. And to contact these women, as was the case with the emails and messages, one needs to upgrade their account.
Love Stars
There's a simple trick to figuring out which profiles are fake and fictitious. Unfortunately, on this site, it seems each and every one is. If studied closely, it will be seen that most of these profiles have the logo of "Love Star" on it, and this is irrefutable proof that the particular profile is fake. The same thing happens here on JustBang.com and InstaCheaters.com.
Shady Adult Sites
From all that has been said so far, it is obvious that InstaSext will go to any length to make money, but they go even further. When one subscribes to a premium membership, and they are always good enough to pre-check the VIP membership for you, people also find themselves being billed by two porn sites every month.
That is in addition to the membership fee. These sites are VibeVideo.com and VideoErotica.com, whose total bill adds up to more than $65 per month. When you take their charges together with the subscription charges, you can be sure your bank account will feel a considerable dent for something that doesn't even have a real return.
Terms Of Service
What is wonderful about this site is that their Terms and Conditions detail various types of deception tactics that it uses to dupe its users. From fake accounts to fictitious emails and messages, not to mention the computer bots and even paying third-party contractors to talk to you.
They also mention that a user would never meet a "Love Star" physically because, of course, they do not exist. With all that evidence staked one on top of the other, it has been proved irrefutably that InstaSext.com is a phony scam looking for nothing but money.