I took my stab at a site called MeetMilfy and it was an awful idea. Find out why this site experience what a total letdown and one that you'll want to avoid at all costs. Trust me, this is not going to make your dating life better.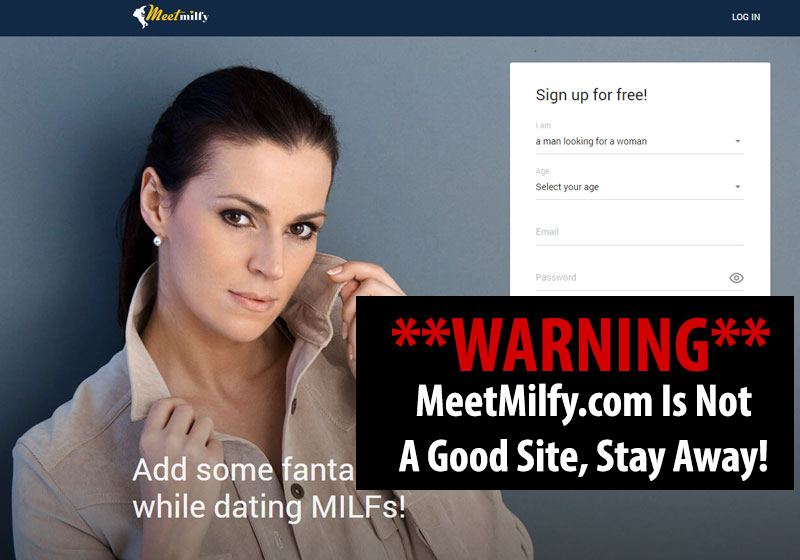 Everyone loves a good MILF. There's a reason that there are so many sites dedicated to having sex with them. Some of those sites really work, too. MILFs need loving, too, after all. Unfortunately, Meet MILFy isn't one of those sites.
This is one that does nothing but try to scam you from the second you join it. Nothing that they do is new or original. It's the same old scam that you come across all over the internet. It doesn't matter how much time you spend on it or how much effort you put in. You're never going to meet an actual person here. It's all set up to convince you to upgrade your profile and that's it. Once you do that, you'll see just how empty the whole thing really is. There's no telling where the real MILFs are going, but it's certainly not here.
You'll Get Tons Of Messages From Fake Profiles
The first thing that happens when you sign up is a deluge of messages. It would be great if they were real. They're not, though. They're completely fake and sent out by bots. All you have to do is a little bit of detective work to see it. Take any of those profiles that sent you a message and run a reverse image search (like I did with this here) on it.
The same thing is going to happen over and over again. That same image is going to pop up on porn sites all over the internet. That's because the people who run the site bought them as bulk images. They plaster them on profiles that they create and use them to send you messages. The person you see on the profile has no idea that they're on the site. They sold the use of their appearance a very long time ago.
You Can't Respond To The Messages
The reason they do this is a very simple one. You're not going to be able to respond to these messages until after you upgrade your account. That's their end game. They want to send you a ton of messages so you'll think women want to talk to you. You'll have no choice but to pay up in order to respond to them. Once you do that, you'll never hear back from them. They'll have gotten what they want and they can use the fake profiles to send messages to other newcomers.
Conclusion: Meet MILFy Is A Waste Of Time And Money
There's no reason at all that you should waste any of your time on Meet MILFy. It has nothing at all to offer you. All you'll end up doing is spend your money on nothing. There are plenty of other sites out there that offer you something in return for it. This one doesn't. Do yourself a favor and simply stay away from it. It will try to trick you as soon as you sign up and that's never the sign of a legitimate dating site.
You want to use something that really works, then give this a shot and see what happens.