I'm here today to share my thoughts, opinions, and perspective of a site called XXXBlackbook.com. Some of these "blackbook" sites may seem like they're the best way to finding sex, but they're not. I can assure you that most of them are garbage. Trust me, I wouldn't sit here and bash a service if there was nothing to bash. I've covered everything you need to know about the XXXBlackbook site and why I truly feel that it's a bad option for not only me but everyone.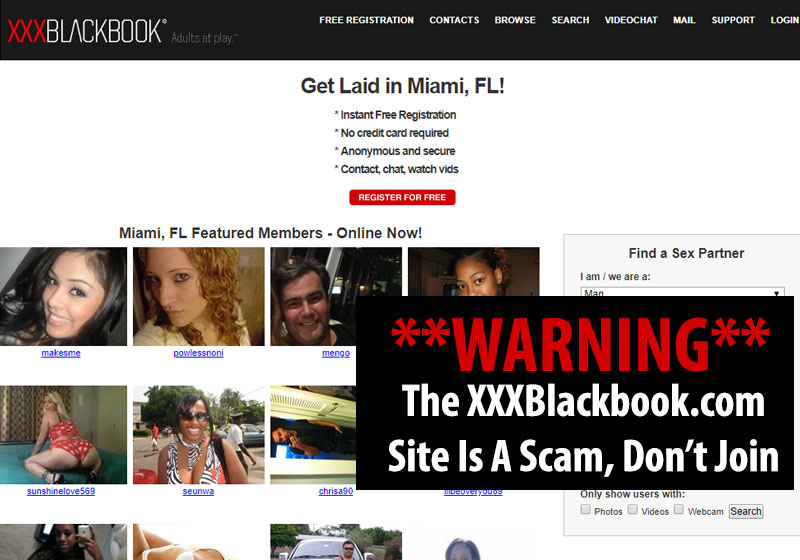 XXXBlackbook Review Reveals The "Scam"
All you have to do to find out if XXXBlackBook is worth your time is just create your own profile. That's it. Don't write anything about yourself. Don't upload a picture. Just leave it. What's going to happen is something that happens on a ton of different dating sites. It's all the proof you need to walk away.
Whenever you join a new site, running this test is a good idea. You just have to make sure that you're not spending any money. Finding out if the site is real is never worth any of your cash.
Keep your profiles free (unlike the shady escort sites do) and let the evidence speak for itself. You'll see it happen very quickly. No real person would ever do what this site is trying to make you believe they're doing. Just keep reality in mind and you'll be fine.
You'll Get A Ton Of Messages
What's going to happen is that your inbox is going to fill up immediately. You'll have tons of messages from women all over the site. They'll be desperate to talk to you. The problem is that they know nothing about you. You never uploaded a picture. You also never wrote anything about yourself. They just need to get to know you.
That clearly makes no sense.
No woman is going to send out messages to men she's never seen. She's already getting more than enough messages to even go through. She's not going to talk to a stranger. The site is trying to make you believe in something that just doesn't happen. No one signs up for a dating site to be drowning in messages from women. It just doesn't work that way. You always have to put the effort in. What they're selling you is simply a lie.
There's A Reason They Do It
It's not tough to see why this happens. You can read the messages, but you can't respond to them. If you want to do that, you have to upgrade your membership. To upgrade your membership, you have to pay. That's all the site is after.
They're trying to trick you into upgrading. They're the ones sending you the messages. All of the profiles you see are fake. They're created just to send free users those messages. It's really that simple. They send them and keep you from responding until you open up your wallet.
Conclusion: XXXBlackBook Is A Waste
Don't join XXXBlackBook. It's not worth it. It's nothing more than a scam to take your money from you. You won't be talking to any real people. It's all one big lie. It only exists to send you those fake messages and take your money from you.
There are better sites out there with real women to talk to. This isn't one of them. If you have a profile, close it down. None of the messages are real. Save your time and money and join a site that really delivers. It's definitely out there as I've been using it for years.