I'm a fitness freak, literally doing nothing but working out and trying to meet horny girls. If you're in the same boat, then you and I have that in common. The good news is that there are now apps that you can use to get in shape. All you'll need is a smartphone and the willpower to want to get in shape.
Think about this for a second…
In this modern age, your smartphone is an essential tool for your everyday life. This even extends to the gym, for a wide variety of reasons. One of the most basic is the need to play music while you work out. Most people use their phones to play music, so they often keep their phones on them during their workouts.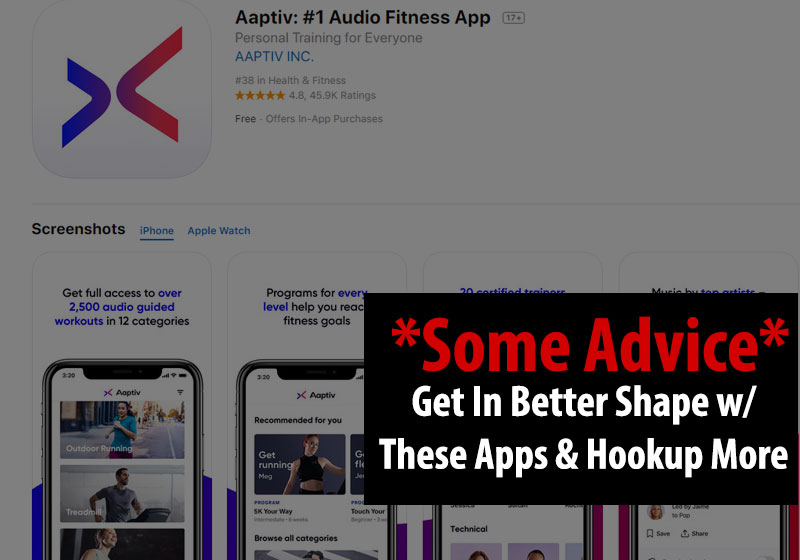 Likewise, your phone is a great tool for tracking your progress in a variety of ways. You can use apps to track your running routes, getting the timing down on a particular set, or just to record your form so you can have feedback to see if you're doing everything correctly.
Some apps are more useful than others, however, and finding the perfect app for you can be a huge boost to your workout regimen and overall results. Whether you need to track your diet, get hyped up, or need a guide to stretch and cool out, there are plenty of apps that will give you an edge.
You're probably wondering why I'm even talking about this? Well, it should come as no surprise that these guys in shape get laid quite often. Perhaps more frequently than those who do not focus on or care about their physical appearance and health. For those with even a little bit of interest, you'll find apps that I recommend.
Workout Apps For Fitness Fans, To Use Any Place, Any Time
Here's a rundown of the apps that you need to know about!
Aaptiv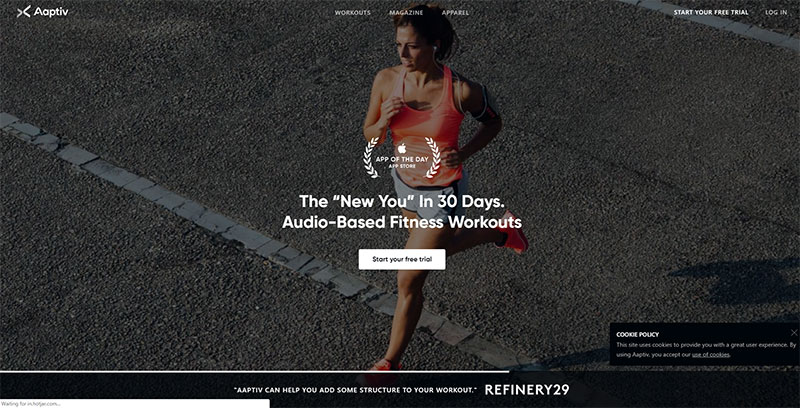 Some people don't like working out alone and require the direction of a high-level trainer to guide them through a workout. If that's you, one of the best options is Aaptiv.
Featuring over twelve categories and thousands of sessions, you have your choice of several high-level trainers who can guide you through an intense workout. All you need is a pair of headphones.
Jefit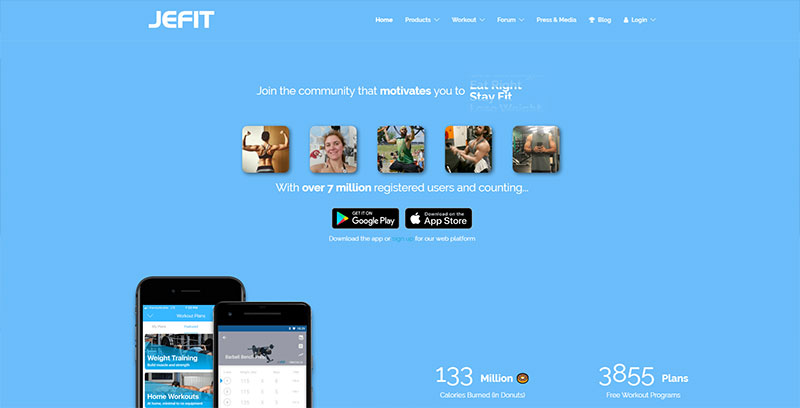 For those who like to be organized during their workouts and might not want a trainer involved, Jefit is a great choice. It allows you to track your personal routines or access a library of weight training programs.
This is a great app because it has a community-based component that allows you to interact with other users and share data and experiences. Like many of the apps on the market, there is a useful free version, as well as a paid monthly subscription that will give you more access to different types of features.
Fitbit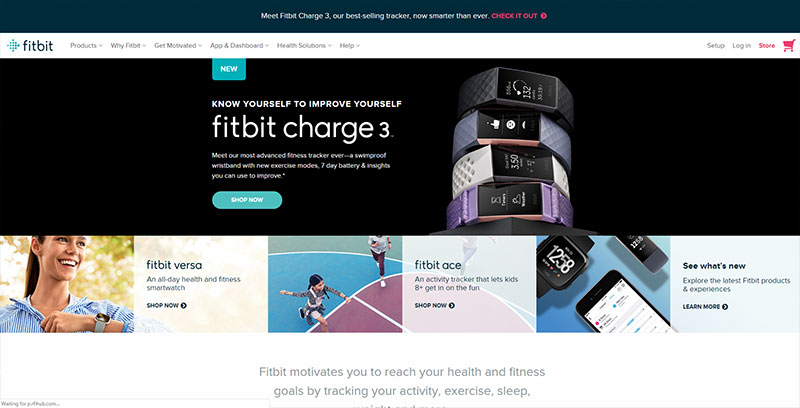 The Fitbit is one of the most popular workout tools out there, but not everyone knows about Fitbit Coach, the companion app. It features detailed video and audio workouts, this app is one of the most convenient apps available and boasts an easy to use interface. If you already have a Fitbit or are thinking of getting one, this is a must-have.
Apps For Home Gym Use
Not everyone enjoys the gym experience, and Peloton digital is one of the leaders in at home training. The brand is already incredibly popular because of its' high tech equipment options, but their app provides a variety of great services.
You can stream in classic categories like cycling, boot camp, outdoor, strength, or cycling, and there are daily live studio classes uploaded for you to join.
If you don't want the live experience their library features tens of thousands of classes, but it comes at a price. The monthly fee is twenty dollars a month, but it's well worth it for the at-home workout junkies who still want that human experience.
Asana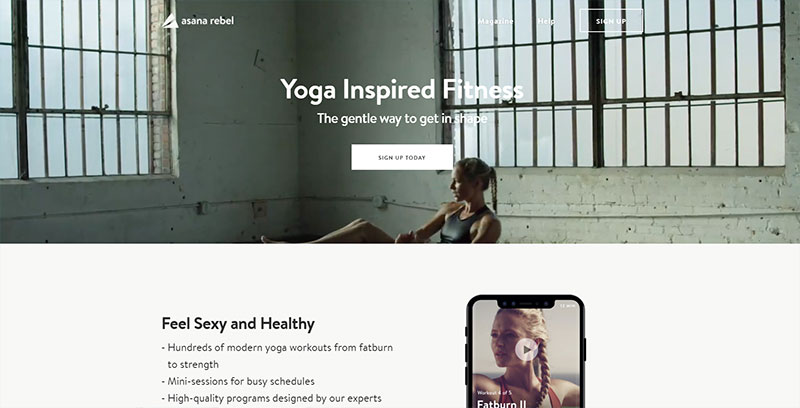 As for others at home exercise routines, like yoga, Asana Rebel is a great choice. Starting at ten dollars a month, they feature a variety of licensed trainers and yoga routines that can guide you from novice all the way to expert level. Their interface is organized and easy to use and is an excellent option for those who love yoga but don't have time to head to the yoga studio.
Some people love to step out of the house to work out, and MapmyFitness is a great app because it does just what it says by using a GPS tracker to let you know where you've been, where you are, and where you're headed.
Backed by Under Armour, this is a beloved app amongst cross fit junkies and long-distance runners. It also has a convenient social media component that allows you to share your routes and states with your friends.
ROMWOD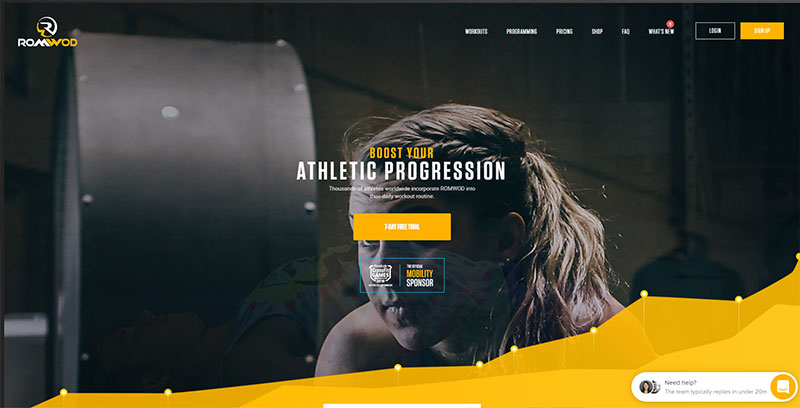 After you've finished pushing through on that hard work out, the smartest thing you can do is employ an intelligent stretch routine that will speed up your recovery time. ROMWOD is a leader in providing a variety of stretching routines for all types of workouts.
They provide a daily guide, have a massive content library, and have routines that are useful for all types of gym junkies.
It's a little pricey at fifteen dollars a month, but it's well worth it for avid gym goers, especially those who are heavy in cardio or weight training but don't employ any yoga in their routines.
Pick What's Best (For You)
These apps provide so many benefits to working out, that everyone who's concerned about staying fit can find one that is useful to them. Just do some basic research and make sure your chosen app blends well with your already established routine. You'll find that your results will come much faster when you have help.
Well, just like the dating scene, the fitness scene requires effort. The good news is that putting forth effort in both can literally 10x your life in general. Do it or you'll be sorry, trust me.