I'm a firm believer that bachelor pads help you get laid and getting laid is what's most important today! If you are an eligible bachelor, putting together the right bachelor pad can be an integral part of improving your social life and your sex life. Trust me, I've done it and it makes a difference. You will not only have a sanctuary where you can feel content and unwind, you will also have an impressive place to entertain your friends and especially the ladies. Here are the main things you should focus on to create the best bachelor pad in 2022.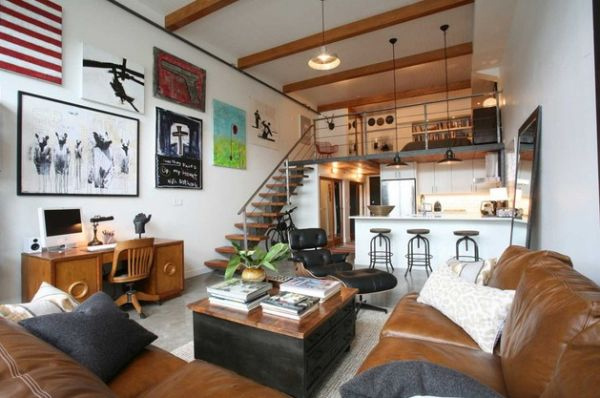 Bachelor Pad Ideas For 2022 That'll Get You Laid
There are a few things that I typically recommend if you're a living bachelor using dating sites to bang girls. Every single one of those is listed below. Find out what they are and take some action to pimp out your home!
A Great Sound System (with music streaming capabilities)
An impressive sound system can be expensive, but modern technology has made it possible to have a variety of great tunes with quality sound without paying a lot of money.
The ideal would be a surround sound system with blue tooth speakers, a sub-woofer, and music streaming capabilities, but there are inexpensive speaker systems available that hook to your phone. It all depends on your budget.
A Great Home Theater (with video streaming)
This is more important to some people than others, but a good home theater is the best excuse to get a girl to your bachelor pad and immerse her insight and sound providing the ideal setting for hooking up.
Watching a new movie from a streaming service on a large HD TV with surround sound will excite her and give her a reason to cuddle up next to you. This is also something that doesn't cost a lot to achieve in 2022.
Games (not video games)
A good bachelor pad accessory that helps when you have parties or have a few friends over is games. I'm not talking about video games. That is more for you and maybe a couple of your friends. I'm talking about board games or card games that will spice up a gathering or a game night.
Some modern games great for a bachelor pad are A Game of Thrones, Cards Against Humanity, Scene It?, Accentuate, Ticket to Ride, and Say Anything. Who knows, having over a couple of friends may even lead to a threesome at your place!
Artwork / Posters
Every bachelor pad needs something on the walls to make a good impression with a creative presentation. The artwork and posters you put in your bachelor pad should not be the same ones you had in your old bedroom or dorm room.
Your new wall décor should reflect your maturity and eye for art. Look for something that fits your tastes, but has a cool and hip look to it. If you aren't confident in your taste in art, ask around or search for artwork that you like that doesn't come off too "kiddish." One of my favorite artists today is this guy called Alec Monopoly. His pieces are expensive as hell but they look money on the wall and they make a statement for sure!
A bar (or at least a great set of glasses)
The ultimate bachelor pad addition would be a nice little bar. You can find one at an antique store or a flea market. If you can't afford or don't have room for a bar; at least purchase a cool and creative set of glasses to serve drinks and maybe some fun, high-quality coasters to set the drinks on.
I typically don't condone crushing drinks if you're barhopping, but when at home, go for it. You would be surprised how much this simple addition will do for your bachelor pad and will make you look good to the ladies.