I've been getting a significant number of requests for covering the Down dating app. For that reason, I dove into the site, going as deep as possible to learn if people really use this. Can you really get laid using Down? If that's what you are wondering, then this update is for you. Keep reading and find out the truth about this dating app.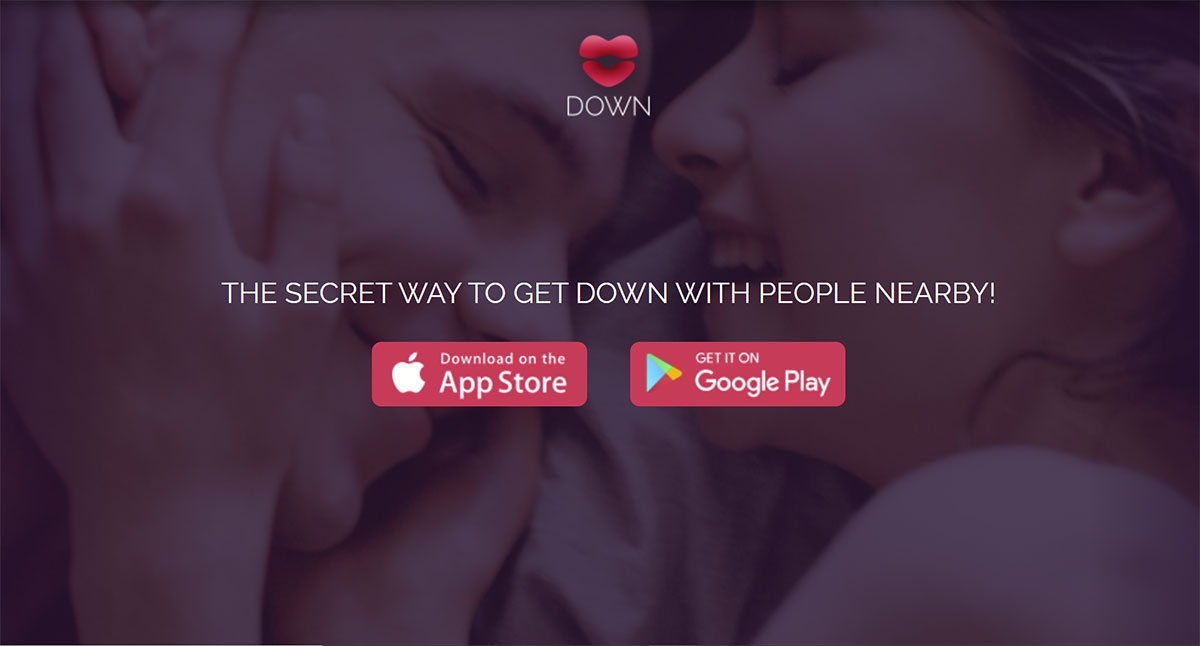 Down Dating App Facts Revealed
There are plenty of dating apps on the market for everyone to have a whole app to themselves. It's no surprise that these things all come in at different qualities. There are apps that work great and apps that barely function.
Pretty much anyone can make an app and get it up on the marketplace. With so many of them, you have to be ready to come across apps that just don't have enough users on them. That's what's happening with Down Dating.
Although the theory behind the platform is sound, there just aren't all that many people who are using it right now. It can feel like you're the only person around when you sign up for it. That's not exactly a good thing when you're signing up for something just for the purpose of meeting other people who actually want to meet up at some point.
It Works With Facebook
The one thing that the app really has going for it is that it uses your Facebook account. You'll need it to sign up and you'll need it for your photos. If you don't have a Facebook account, then you'll just be out of luck. There's no way for you to upload your photos without one.
That serves to bring you people who are actually who they say they are. If someone wants to make a fake profile, they're going to have to go through the trouble of making a fake Facebook account first. It's just too much work for most scammers.
That means that when you see someone on the app, you can be sure that they're real and they're ready to talk to you. On top of that, the app will match you to people in your friend's group who are also on the app.
Facebook Also Mentioned In This Related Post: Why You're Single And Can't Get A GF
It's Very Expensive
The biggest problem with this app is that it's just so expensive. It's much more expensive than its competitors and, once again, the user base if very small.
You're going to end up spending a bunch of money on an app that doesn't do a whole lot for you. If you decide to cancel your account, it's going to take you a little bit.
You'll have to make your way through the site before you can complete all of the tasks that it takes to close down your account and stop getting charged.
Conclusion: Down Dating Just Isn't Great
While Down Dating itself is okay, there just aren't enough people on it. It's an expensive option that doesn't provide you with a reasonable service for the cost.
It's great to know that all of the profiles are real, but you can get that on plenty of less expensive apps out there. This one might be worth it at some point, but it's just not there yet.
Pass it by and find a different app to use. You'll be much better off with a different service that already has a decent user base to talk to.