Thinking of the right place to take a girl on a first date is a very important part of making a good impression and assuring that there will be a second date. The first thing that you should realize is that there is no ideal place where every person should take a first date. It varies from person to person and you should always pay attention to your date's interests and hobbies. The best type of first date is one that is fun, intimate and exclusive to your common interests.
You shouldn't think of only what interests you because you will appear selfish. Alternatively, you shouldn't think of only what interests your date because you will appear desperate. If you are not having a good time, it will show. If she senses that you are being fake, it could turn her off because it shows a lack of confidence as well as a willingness to lie and deceive. Although every first date should reflect the interests of both you and your date; here are some suggestions to help you with your decision.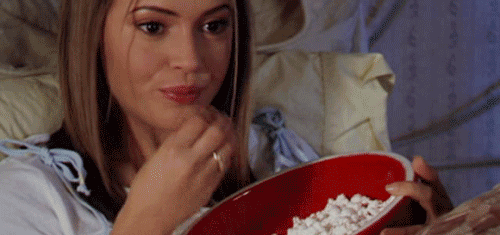 Great Date Spots To Hit For Great Dating Experience
Bars or Clubs – These date spots are more effective at finding a date or hookup than they are at being a first date spot, but they can still be a good choice depending on your interests. If you choose this option, you should put some thought into the type of bar or club you go to and choose a place with interesting characteristics or one that plays music that both of you are fond of.
Movies – This has been a classic first date choice for generations. What matters most is your choice of movie. Don't choose a movie that interests you only. Don't choose a movie that doesn't interest you just to please her either. A quality drama or comedy is good, but make your choice based on your common interests or even ask her what movies she's looking forward to seeing in your conversations leading up to the date.
Concerts – Concerts are a little loud for a first date, but you can talk before and after the concert and between bands. Live music can be very exciting and may even help her drop her inhibitions, especially if it's a band she is excited to see. Much like with the movie choices, choose a concert that both of you will enjoy. Sharing a positive concert experience can be very powerful.
Museum or Art Gallery – This choice might seem boring to some people, but it can also be very romantic and show that you have some culture. Museums are usually quiet leaving plenty of room for good conversation as well.
Restaurants – This choice should be obvious and could precede any of the choices above. Take her to a nice restaurant that serves quality food that you both like. It's also a good idea to follow any of the choices above with a visit to a small restaurant or café for dessert.
Having spent a good portion of my time while dating online going to random places and taking dates to various date spots, I know what works and what doesn't. In the event that you want to perhaps get lucky, then you can attempt to take your date to one of the places mentioned above. None of them are over the top and you'll likely have great success doing so! Meet someone online, take them out to eat, and bang a local girl today.