In the age of technology; the primary method of hooking up has become online dating sites. There are many standard dating sites out there, but there are also a lot of niche sites that promote casual sex. Singles can go to these sites and find people to hook up with without worrying about being tied down and the goal is no strings attached sex. Finding a hookup in this environment can be easy or it can be hard depending on how you approach it. Here are some techniques to help you be successful in hooking up online.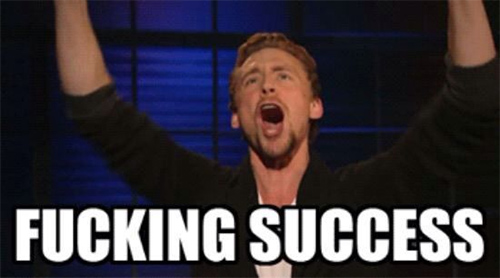 Hookup Success Tips That I Consider Must-Knows
Find Your Niche – Hookup sites are technically a niche, but there are many hookup sites that have a particular niche that they cater to. If you use a casual dating site that is exclusive to people with certain interests or characteristics, then you will narrow down the playing field quite a bit. Some niches involve ethnicity, location, interests, and even certain fetishes. Sites like this help you make a more concentrated effort to find like-minded people for effortless hookups.
Be Confident, Not Cocky – One of the major necessities when approaching any dating platform is confidence. That doesn't mean you should be a cocky asshole. Confidence is very different from being cocky and you should realize the difference before you look for a sex date. Women are attracted to confident guys and I would even go as far as to say that it matters even more than looks. Be comfortable in your own skin and know your worth and she is likely to pick up on that.
Slow Your Role – Just because both parties know what you are there for, you should still use some discretion and not rush into any sexual situation (unless she shows that she wants to move fast). If you try to rush things, you could come off as desperate and harm your chances of getting laid. Women don't like to be pushed into any situation and you will only serve to push her away. Gauge her reactions to your flirting and go at her pace.
Try Some Sex Chat – In an effort to keep things at a pace that is comfortable for her, you can get a little sexual on chat before you meet her in person. This will show that you have the charm and sensuality to turn her on and she will be comfortable to be a little more sexually aggressive than she would be in person. It also allows you to build anticipation which will make your inevitable sexual encounter that much sweeter.
The Meeting – After some chatting and gauging her interests, you can begin suggesting a face to face meeting. Try to confine your meeting to a public place. The more comfortable and safe she feels with you, the more she will let go of her inhibitions. It's very important to have no expectations going in. Your next move should always depend on her reaction to your affections. Go at her pace and you will get much farther.