It is quite difficult to meet women in places around any town or city these days. Thanks to social media, smartphone apps and online dating sites, you can detect horny women around you, however, it can still be really tough to score a woman in your local area. Thankfully, there are still places where you can meet hot women that you can try your luck with and may even end up having a date with or even better, banging them. It all takes a bit of confidence from you as well as being in the right place at the right time. There are plenty of fish to catch in the sea you just need to know how to meet women.
If you are not sure where to start your search for the perfect sex partner, that's where I come into play here. The following are some of the best places where you can meet women and strike a conversation without looking like a creep. Again, don't be a fucking creep here. You've got to play the game still. This might help you though.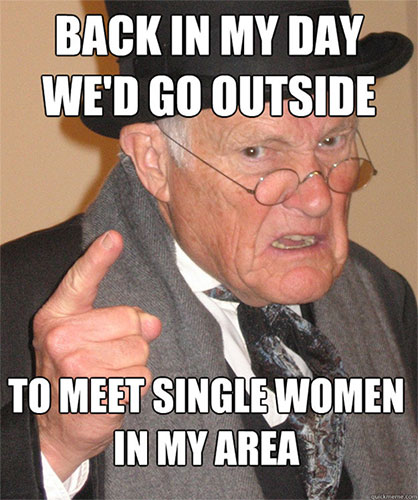 Places To Meet Women Around Town
At The Grocery Store
The grocery store is a great place to meet new women. However, striking a conversation with a woman at a grocery store is tricky business. No matter what, do not start your conversation at the grocery store with a pun or a pickup line that you would usually see in movies. Women are not expecting you to "hit on them" in the grocery store and it can immediately turn their defensive mode on.
Instead, try to strike a conversation with a woman while you are waiting in the checkout queue or along the shelves of healthy food. Here you can simply tell her that you are quite impressed with her choice of that salmon or steak or salad. From there on you can discuss a new recipe with her and even talk to her about how she cooks her food.
When you show her that you too have an interest in healthy eating, there is no doubt that you will immediately make a connection with her. If this particular store is her "go-to" grocery store, then you can try and go at the same time next week and see if you run into her again.
It may help you take things to the next level. Also, as soon as you get to the grocery store, I recommend that you log into a good hook up site to see if any women at the store are members of the site. This may up your chances of getting laid.
At The Gym
The local gym is an excellent place to meet hot and healthy women. You can approach them and talk to them about diets and workout plans during your break. Just don't go and talk to someone while they're exercising because they will probably ignore you.
Doing so will give off the wrong vibe and you'll blow your chances. Trust me, no one likes the guy that interrupts people during their workouts. He's super annoying and yes, people talk about him all the time behind his back. So I urge you not to be that guy.
At The Coffee Shop
Coffee shops are classics when it comes to finding women. A lot of people go there to relax and read the paper or do whatever they want. Find an opportunity to strike a conversation because at that time they are pretty relaxed and open to discussion.
Keep the conversation light and simple. If you get the vibe that the person you're talking to isn't into you then I suggest you move on. But if they are into you, go ahead and ask them if you can sit down to talk to them.
These are all perfect ways to meet women in the local area. Try out one or two of them and let me know how it goes. Remember, don't come on too strong here. Play it cool and you actually might be able to go on a date with a local girl.