I decided to keep things simple today and cover one very important topic, how to have better sex! It's not all that difficult but it's also not super easy. However, I like to think of it as having an upper leg on life in general if you can master a few techniques. Not to mention, having better sex has more advantages than just feeling good. Yes, it will for sure improve your sex life, no questions asked but it'll do much more than that.
The better you perform in bed, the more your partner is going to want it. If you are single and on the prowl, it helps give you the confidence you need to attract more partners.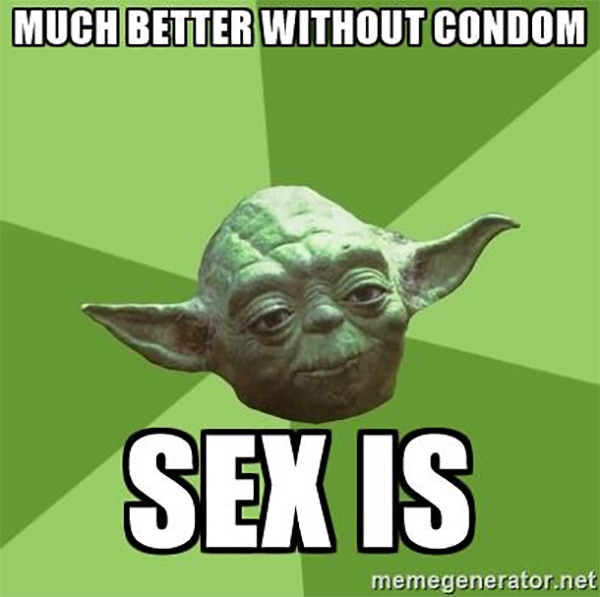 Tips To Help You Have Better Sex
Here are some tips to help you become an expert at sex and assure that you don't have to go without it again.
Guide Her And Learn From Her Too – You've got to guide her to let her know what you want. Teach her things that will help you improve your sex life. In return, she will show you what feels best for her, so pay close attention, and know when to follow her lead. Trust me when I say that this works really well on ugly chicks because they want to please men so much!
The Benefits Of Massage – A sensual massage will arouse her through touching and teasing and build her anticipation. The more you build her anticipation, the closer she will get to orgasm. The longer the massage is, the stronger the orgasm.
Change Of Scenery – Don't confine your sexual activity to the bedroom. A change of scenery will add a level of excitement and variety. Keep an open mind and don't be afraid to be spontaneous and have sex in an unlikely location. I'm not telling you to bang on a subway car or anything like that, but be daring to spice things up a bit. Your orgasms will be way better! Let's say you meet someone in public for a no strings attached date, that's the perfect time to explore!
Role Playing – This is usually most effective for couples, but don't rule it out if a new partner is into it. Use different outfits and creative scenarios to add a layer of fantasy to your lovemaking.
Share Your Deepest Desires – Be open and honest with each other and form a bond of trust by sharing your fantasies. If you open up about your desires, she will likely do the same and you can both explore them.
Make A Sexy Game Out Of It – Come up with some sexy games to play before sex as a fun form of foreplay. Strip poker is the obvious choice, but there are all kinds of games you can play that will arouse both of you and build anticipation in a fun way.
Arouse Her With Dirty Talk – Don't be afraid to get naughty, as long as she is responding well to it. Women respond strongly when you tell them what you're going to do to them. The better she responds to dirty talk, the dirtier you can get.
Multiple Positions – Most women don't want to lie there in the same old missionary position every time they bang. That gets extremely boring. Change things up and you are sure to find a position that maximizes her pleasure. It may even show her that you are adventurous, whether you think you are or not.
Cover Her Eyes – Tell her to close her eyes or use a blindfold during foreplay. No, not in a creepy way but in a fun way. The idea is that she won't know when you are going to touch her. Go slow and tease her and this will help you control the situation. Trust me, her panties will be soaking wet (if she's even wearing any)!
Use Sex Toys – This can be toys that you use on her or something like a cock ring for yourself to help you last longer and remain fully engorged during sex. Sex with toys is a whole new experience that any two bang buddies need to experience at one point or another.
There simple yet important better sex tips will lead you to having orgasms galore. They will also do wonders for your sex partner! 😛